Sølv i åpenklasse i Retail Awards

On April 18th

Norway's second largest Newspaper Dagbladet looked a bit different. To read the headlines and see the images properly in the newspaper stand, people had to twist a little extra on their head. This new design was not an attempt to reinvent the newspapers front page again, but part of a advertising campaign for Dagbladets new digital product: ePaper.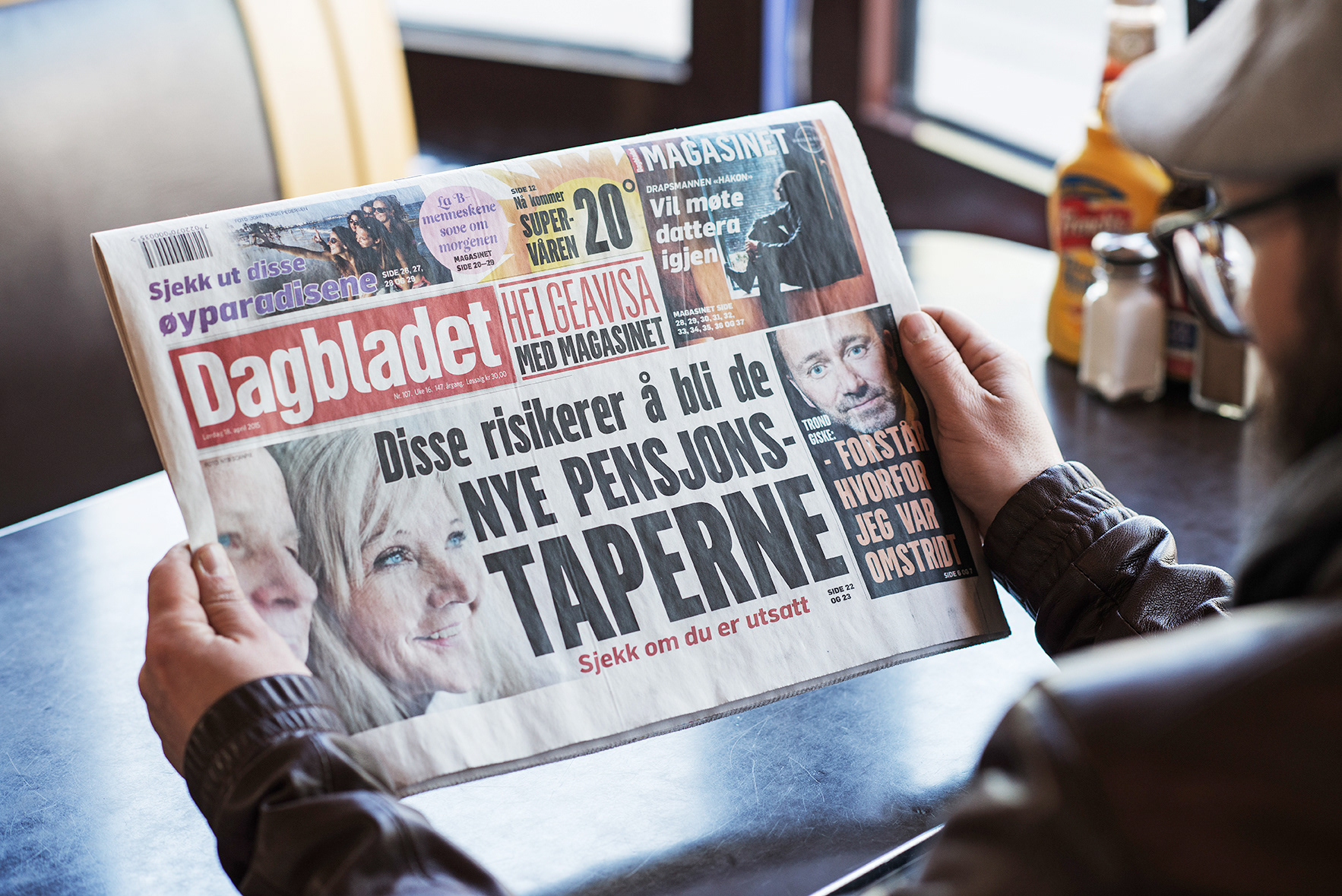 Norway's second largest newspaper Dagbladet wanted to make their paper readers aware of that they now could read the exact same newspaper, but without the paper, digitally. Our idea was to use the actual newspaper to communicate the new product. By tilting the frontpage we wanted to give everybody the same impression they would get as if they read it on a PC or tablet.
Together with Dagbladets news desk we created a special designed tilted frontpage. This tilted frontpage was displayed on newsstands in every store, gasstation, and kiosk in Norway and seen by half of the population.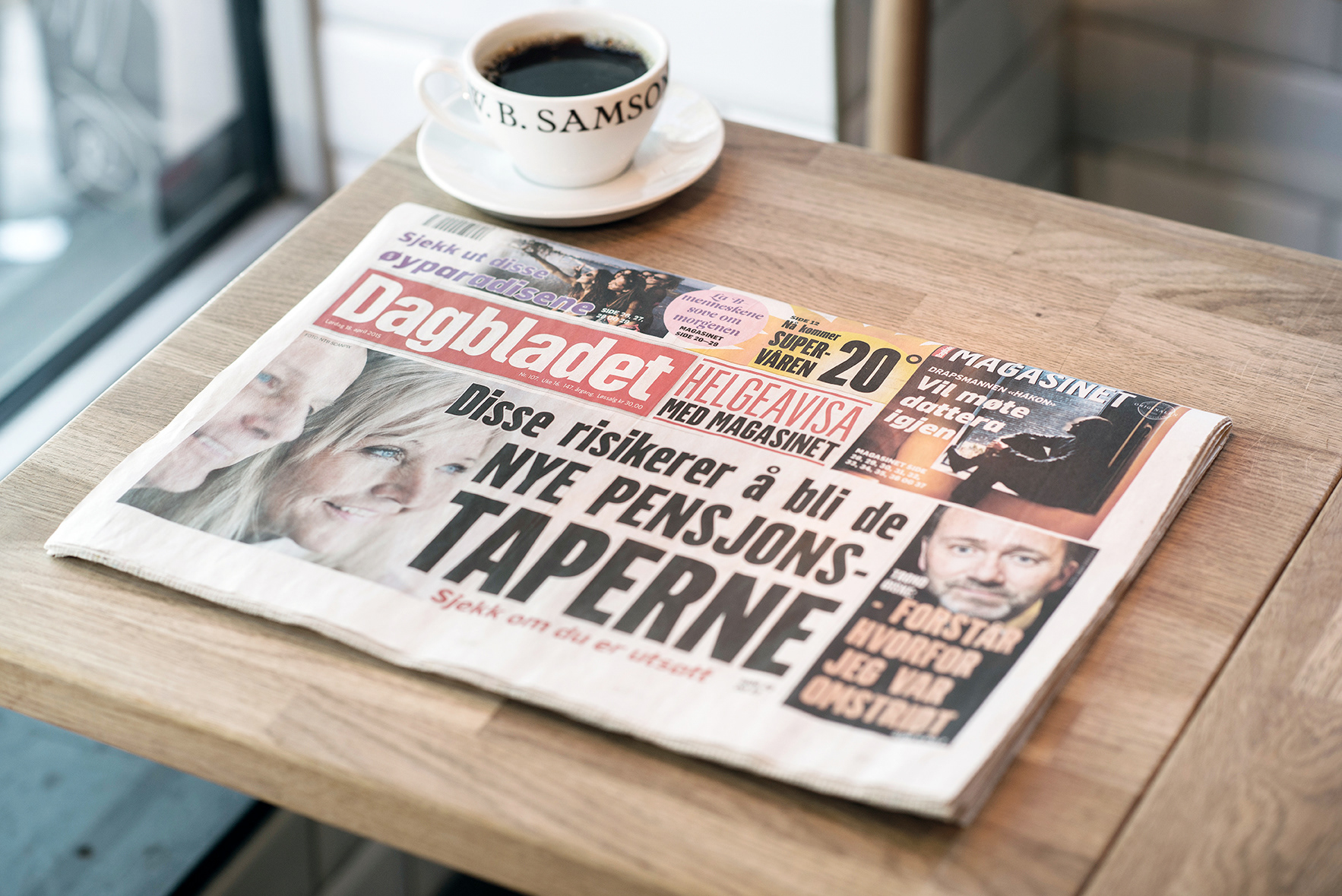 On page 2 and 3 readers could see the tilted frontpage placed into an iPad with the message that they now could get exactly the same newspaper, minus the paper, digitally.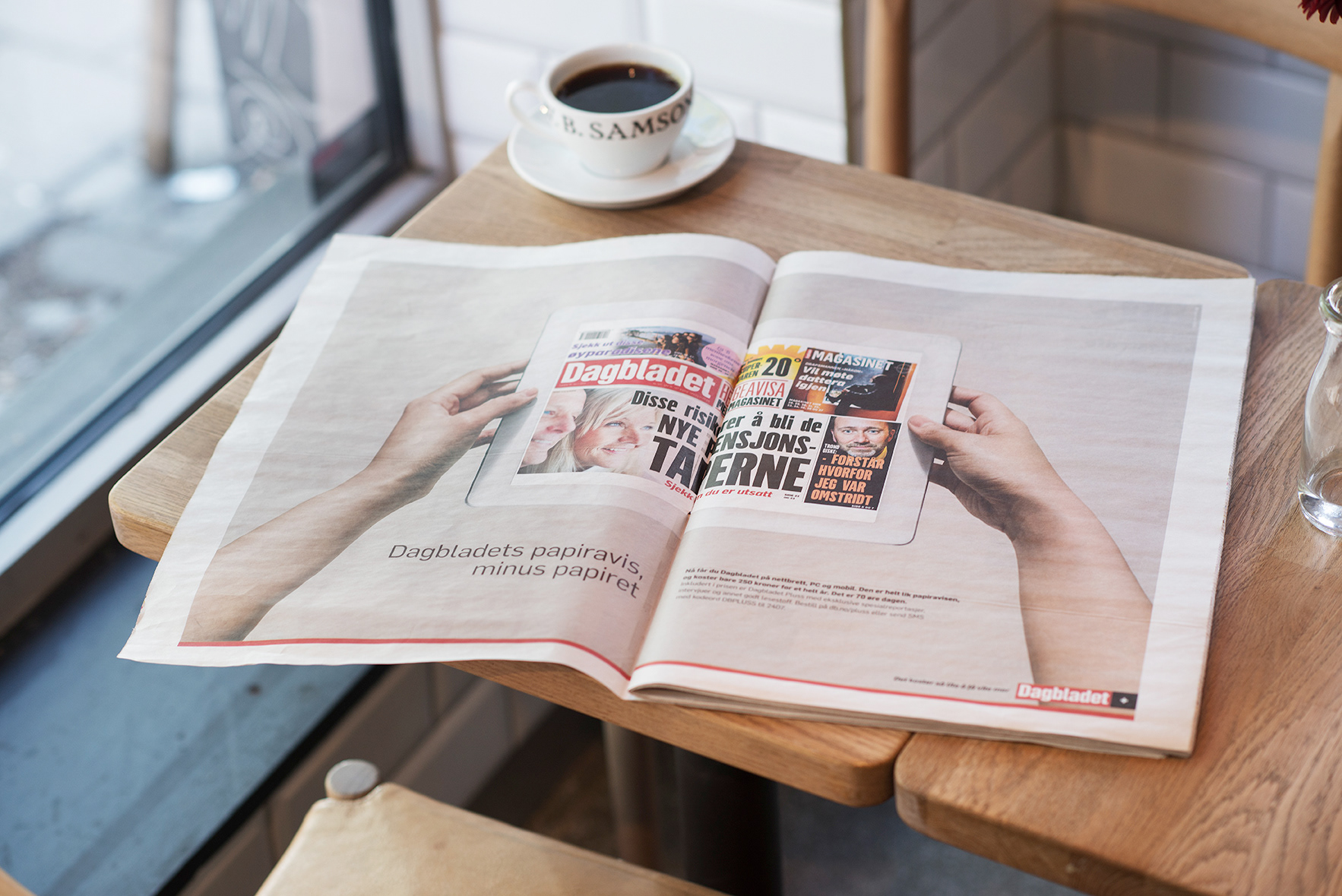 "Although Dagbladet will be selling news on paper for years to come, it is important for us to gain as many regular paying online readers as possible. This stunt will make the reader aware that our content is available digitally on all platforms 24/365", 

Editor-in-chief of Dagbladet, John Arne Markussen.